31st Meeting of Atlantic Division of the Canadian Association of Geographers (ACAG)
Registration deadline: October 17th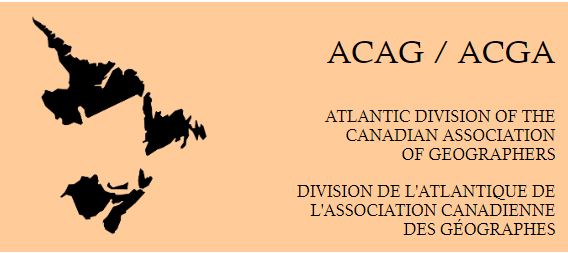 Welcome (bienvenue) to the 31st annual meeting of the Atlantic Division of the CAG, hosted by the Department of Geography and Environmental Studies at Saint Mary's University.

Because of continued concerns surrounding travel, we have elected to host this meeting in a virtual format. There are some clear advantages to hosting a virtual meeting, including reducing CO2 emissions and eliminating travel costs. The conference will take place using the Zoom platform on Friday October 28th and Saturday October 29th, 2022.

This meeting is free for everyone to attend. Register by filling out the form at the bottom of this page.

Registration deadline:
October 17th

This year we are offering a new "lightning" (5-minute) format for presenting emerging and proposed research.


Awards for best student presentations will be given in several categories.



Become a member of the Canadian Association of Geographers (CAG) today! Membership entitles you to access the Canadian Geographer, enjoy discounts when registering for the annual CAG meetings, and other benefits.

Students can register at a discounted rate!



Date
Event
Time (AST)
Friday October 28th, 2022
Keynote Presentation
7:30 pm
Virtual Meet and Greet/Pub
8:45 pm
Saturday October 29th, 2022
Opening Remarks
9:00 am
Presentation Session I
9:15-10:30 am
Coffee Break
10:30-11:00 am
Presentation Session II
11:00 am - 12:15 pm
Lunch

12:15-1:00 pm

"Lightning" Proposed and Emerging
Research Presentation Session
1:00-2:00 pm
Coffee Break
2:00-2:15 pm
ACAG Business Meeting & Award Presentations
2:15-3:00 pm
For more information, please contact the conference organizers:
Peter Bush (Peter.Bush@novascotia.ca) & Mathew Novak (m.novak@smu.ca)

Updated on September 21st, 2022.